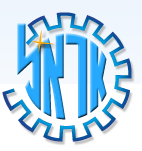 AR-EL
Automatic & C.N.C. Machining Ltd. Since 1970.


RFQ couldn't be easier
Our marketing and engineering departments are at your service , any time of the day ,for any question or RFQ needed.
Simply e-mail us your detailed specification. we are able to view most types of CAD drawings such as DXF,DWG,DWF. We can also view gif,tiff,jpg,pdf and other standard formats.
Ad quantities, matrial , finsh specification and required delivery.
We will be more than happy to issue a quptation for you or simply deliver any help needed.

Contact Us
Ar-El Automatic & C.N.C Machining Ltd
p.o box 200
Koren Industrial Park - Shlomo Sharira st.
Maalot Tarshicha 2101101
Israel
Tel : +972-4-9978670
Fax : +972-4-9978666
Mobile: + 972-53-5700725