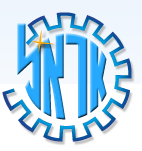 AR-EL
Automatic & C.N.C. Machining Ltd. Since 1970.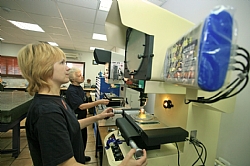 Certifications & Registration

ISO 9001-2015 AS9100 - certificate

ISO 9001-2015
Quality
Quality Standards
You will find that commitment to manufacturing the highest quality precision products is at the core of our mission. We adhere to the rigorous dental, medical and aviation industries demands and standrads. Your product is carefully monitored throughout the manufacturing process, using our stringent QA managing system to ensure superiority.
Certifications & Registration
Ar-El is an AS9100C - ISO 9001:2015 certified company by The Standards Institution of Israel and is a certified supplier of global companies at the forefront of international technology.
We take quality seriously, hence all of your products are manufactured under careful monitoring of accuracy in measurements and performance.
Quality Professionals
Your products are attended by our quality control department every step of the way for every single product manufactured. Our professional QA and engineering team has experience and training in all areas of quality control.
Your every project is handled carefully from planning, through acquisition to production and supply. Your parts will be delivered out of our factory only if they are machined according to your specifications, and meet the highest level of quality demands.
Quality Inspections
Ar-El's 40 Years of experience in operation, development and inspections performance means ensuring the highest quality for your most complex parts. All of our measuring equipment is supervised and calibrated in authorized laboratories under strict international standards.
Our in-house QA department is an essential part of our production team and has the most advanced inspection and measuring equipment.
Computerized optical measuring means, including:
DEA Mistral 070705 CMM CNC CO-ORDINATE Measuring machine
OGP Smart Scope® Flash™ 200 which is a full-featured automatic measurement system, XYZ Travel, through-the-lens (TTL) laser, touch probe and micro-probe to configure a highly capable multisensory system.
GEOSOFT-KITARON ERP software which maintains online close monitoring and control of all manufacturing procedures and stresses error prevention in our systems and your products.