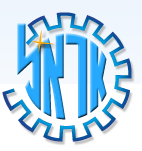 AR-EL
Automatic & C.N.C. Machining Ltd. Since 1970.


Water,gas,oil control systems
Industries such as water, power, oil & gas control systems are characterized by large integrative projects that require comprehensive solutions for perfect synchronization of multiple systems and commitment to timely delivery of the best quality components. Any delay or defect in supplying any component or system can conclude in severe negative consequences, in terms of financial and operational image of the manufacturing firm.
These industries require production of intricate equipment and applications with higher life endurance, efficiency, emission control and safety. In order to address the growing need for high temperature and pressure, you need to deliver outstanding performance in a wide range of applications.
Choosing a subcontractor means finding a partner that enables you to offer new opportunities to resolve the increasing demand for high quality in terms of high pressure flow control and tubing components. It is extremely significant to select the most professional, established and reliable subcontractor, ensuring the highest standards of such components that can support your product's exact needs by means of leak- proof, temperature, cleanness and corrosion resistance.
Ar-El's knowledge and expertise, our advanced technology, machinery and production capacity enable us to serve as a subcontractor for some of the leading companies in these industries and successfully accomplish our customers' most complex and large projects.
Our subcontracting services for these industries include:
Water Systems
Manufacturing complex parts for advanced irrigation and filtration systems for agriculture and landscaping
Manufacturing parts for municipal water supervision and control systems
Manufacturing faucet parts for domestic use and industrial agricultural valves
Manufacturing flexible connectors and conveyors for firefighting systems
Oil & Gas Systems
Fabricating a full range of components for hospitals' central gas systems, including gas ports, connectors and filter parts.
Fabricating ports and connectors for the home cooking and heating gas systems
Fabricating valves and pressure regulators parts for gas and pneumatics systems
Fabricating valves and connector parts for the transmission of fuels and oils
Fabricating underwater connector parts for the transmission of oxygen and for electrical and electronic pipeline
Power Systems
Producing stainless steel components for high voltage transformers
Producing parts for electro-mechanical systems
Click here for you next outstanding performance component