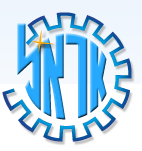 AR-EL
Automatic & C.N.C. Machining Ltd. Since 1970.


Medical
In the medical device industry, you must be precise. Everything you do has impact on human life and it becomes crucial to develop safe, reliable, and cost-effective products. Your medical device requires small, fragile, and complex parts and our precision machines are configured and equipped to meet these highly specialized medical industry challenges.
Your small diameter components can be produced in large quantities. Ar-El works with customers to provide quick turn components requiring strict tolerances and superior finish. The latest CNC technology, state-of-the art-equipment and our highly trained and experienced medical device team offer you the best machining and quality Swiss parts available.
Ar-el cooperates with authorized supplier practicing proper controls and procedures to ensure raw material quality. We have also implemented real-time SPC and process control plans to increase reliability and reduce the scrap rate. Our complete set of medical device manufacturing capabilities offers competitive production advantages:
Reduced lead time
Simple supply chain
Improved control of manufacturing processes
Diminishing costs
Our extensive experience of more than 30 years in contract medical manufacturing contributes to machining the most advanced medical CNC Swiss turned components for you:
screws and fasteners
hand-assisted laparoscopic
laparoscopic and open surgeries
surgical tools
orthopedic implants
Ar-El's Swiss turning machines and multiple operations incorporates milling, gun drilling and thread whirling. Our equipment can hold tolerances of +/- .0001" and its versatility can minimize or eliminates the need for a second cycle. We can work with any material applicable for your medical device, either stainless steel, Nitinol, titanium and various exotic precious or polymers such as PEEK-OPTIMA®1.
Your next innovative medical device component is a phone call away.