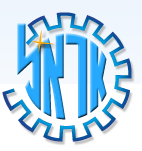 AR-EL
Automatic & C.N.C. Machining Ltd. Since 1970.


Ar-El Automatic and CNC Machining Ltd
When it comes to your product, you should expect to find a reliable subcontractor that can provide you with the best solution to your most complex project. At Ar-El we manufacture CNC Swiss turn and mill components & assemblies and serve multiple strategic industries, such as dental, medical, aerospace, irrigation, Hi-Tech and more. For most of these industries accuracy is critical and choosing the best partner for the job is vital.
It is essential that your partner should master the latest machining technology and constantly invest in production development, personnel, logistic support and QA procedures. You can rely on Ar-El's profound knowledge and expertise of 40 years, our fleet of 50 cutting edge machines, housed in our 1800 square meter production hall, to supply ingenious turned-milled parts, according to your exact specifications, every time.
Your ultimate component precision demands small size, large volumes, high quality and low costs at the shortest lead time. If you are looking for quick, efficient, economical and reliable mill-turned components in various sizes, shapes and quantity, Ar- El is your subcontracting partner. With an impressive 20000 hours per month capacity, we are committed to delivering our promise for an added value to your next product in terms of outstanding performance.
It is Ar-El's ambition to constantly develop novel and creative ways to deliver an uncompromising component precision that meets all of your product's requirements.
We strongly believe in complete partnership. Our customers have full access to our factory and we welcome their involvement and interaction with our team throughout the project to the mutual benefit of all parties.